Everything you pack will be easy to find
Parenting means consist transformation! Am I right?? Among them changes for me, of course, was not being able to carry my purse around anymore! I've become someone who carries a Diaper Backpack!!! Who would've thought…lol..
Almost every parent I see here in the valley has a new Carry-All Bag/Purse with them! No more ugly diaper bags. Backpack Diaper Bags Everywhere! So I went out and got me one! Hands Free Baby!! Well almost….
That bag is filled with my everyday belongings, too!!

SPARKLE MOMM
From Diapers, Wipes, Your Wallet, to Car Keys, Extra Baby Clothes, Formula, Bottles, Makeup and even your collection of Lip Glosses, you name it, it's probably in there…lol The BEST Multi-functional Back Pack!!
Parenting and having 2 Free Hands is Crucial!

SPARKLE MOMM


If your a first time parent. Get a Diaper Backpack NOW. LIKE ASAP, if you haven't already, of course!
Why have a Diaper Backpack?
Modern Diaper Bags for Dads is a PLUS! Hands down… Besides the Sleek and Stylish look. Modern Diaper Backpack are now made for Daddy's too!! Check out: THE BEST DIAPER BAGS FOR DADS BY FATHERLY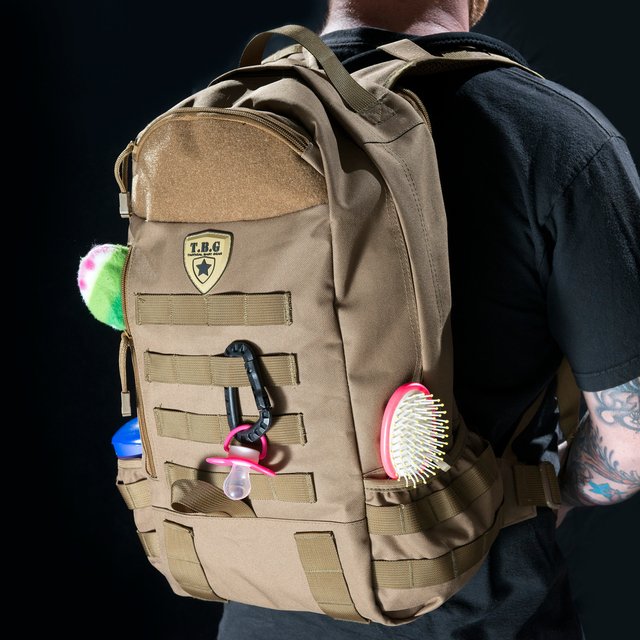 Did I mention the adjustable stroller straps and changing pads.
Top baby Diaper Backpack
I've helped narrow down some options for some of the Best Selling Diaper Backpacks. Diaper Backpacks can be bought at your local Walmart, Target, Kohls, or Amazon. If, your like me and shop online, JustFab.com is the perfect spot for a Classy and Chic Diaper Backpack look!
At Justfab.com, First Time Customers can get 75% OFF!! This Diaper Backpack here is only $8.75!!!
Justfab.com Diaper Backpacks
Best Overall: Bag Nation Diaper Bag Backpack
Bag Nation's all-purpose diaper bag backpack is one that moms and dads alike will be comfortable—literally—carrying, thanks to its ergonomically curved and padded shoulder straps and padded back panel with breathable mesh.
But comfort isn't the only thing parents love about this bag. The bag wears well, and is designed to last thanks to its lightweight, durable, BPA-free, water-resistant twill polyester material. (Plus, if something does break, there's a lifetime warranty.) It also includes adjustable stroller straps, a changing pad, and a sundry bag. Fourteen pockets—including an insulated pocket large enough for multiple bottles and a dedicated wipes pocket for easy access during diaper changes—help keep everything organized, which is a must with a crying baby.
Best Budget: Mancro Diaper Bag Backpack
If you're looking for a high-quality backpack diaper bag at a low price, Mancro's model fits the bill. It's made from durable, water-resistant nylon fabric; it has padded backing, adjustable buckles, and reinforced straps; and it's super-roomy, with 14 organizer compartments (including two insulated side pockets for bottles and a dedicated wipes pocket) and a large inside storage capacity.
Best of all, the Mancro diaper bag includes many of the parent-friendly features found with pricer bags—like an included changing pad and stroller straps—and one additional feature that we love: the bag's main compartment unzips to lay completely flat, which makes packing (and finding!) baby gear a breeze.
Most Stylish: HaloVa Diaper Bag Multi-Function Waterproof Travel Backpack
Sleek and stylish, the HaloVa Land series diaper bag backpack is available in nine colors—from basic black to a pink-trimmed light gray to a pretty coral-y orange.
Made of a lightweight, sturdy, waterproof oxford fabric, the Land series diaper bag has a large, easy-to-clean interior with multiple elastic pockets, an inside zippered pocket, and lots of space for all of your baby's gear. A zippered, insulated front pocket is designed to hold several bottles; there's also an additional large zippered pocket in the back, a zippered tech pocket, and a wet pocket. Plus, there's an exterior wipes pocket.
On the downside, this diaper bag backpack doesn't come with a changing pad, so you'll need to provide your own. And this isn't a convertible bag—there's no shoulder strap, and no way to attach it to a stroller.
Best for Twins: Graco Gotham Backpack Diaper Bag
Parents of twins need to carry twice as much stuff—and Graco's Gotham backpack diaper bag, at 17.5″ x 15″x 4″, is sized generously enough for the job.
The interior pocket has multiple elasticized storage compartments and a zippered pocket for easy organizing, while the outside has multiple zippered compartments, an insulated bottle pocket, and an easy-access wipes pocket on the side. A changing pad is included.
The biggest downside to this backpack diaper bag: it doesn't attach to a stroller.
Best for Dads: DadGear Backpack Diaper Bag
Backpack diaper bags automatically feel more unisex than other diaper bag styles. Even so, DadGear's backpack diaper bag is as guy-friendly as it gets—no surprise since the company is owned and operated by two dads, and products are designed with "a dad's perspective and needs in mind."
DadGear's bag has comfortable, adjustable, padded straps, and comes in 14 different color/pattern options. Thirteen pockets help keep baby gear organized, and convenient features include an easy-access wipes window, a "diaper hammock" that's designed to keep diapers easily accessible and at the top of the bag, and a main zippered compartment that opens flat, suitcase-style.
Best Lightweight: Maman Diaper Bag Backpack with Stroller Straps
Weighing in at just 1.23 pounds, Maman's backpack diaper bag is one of the lightest bags we've found—and every ounce can make a difference when you're packing a bag to the brim with everything your baby may need on an outing.
The bag has a cool, puffy-quilted exterior that's waterproof and easy to wipe clean, and a leather bottom base for durability. It has eight pockets—including two insulated bottle pockets—a matching changing pad, and stroller straps. It's available in three colors.
Best Tech: XLR8 Connect and Go Diaper Bag
Walmart Diaper Backpacks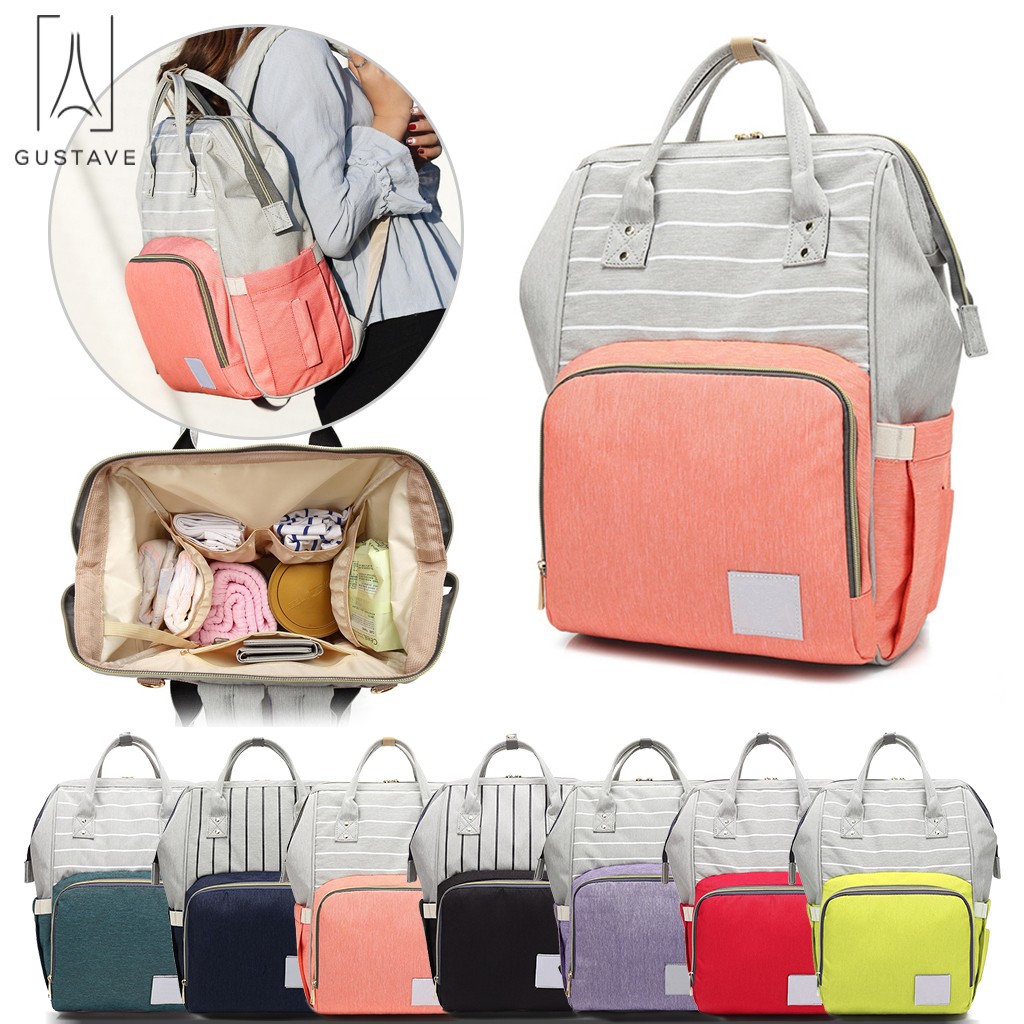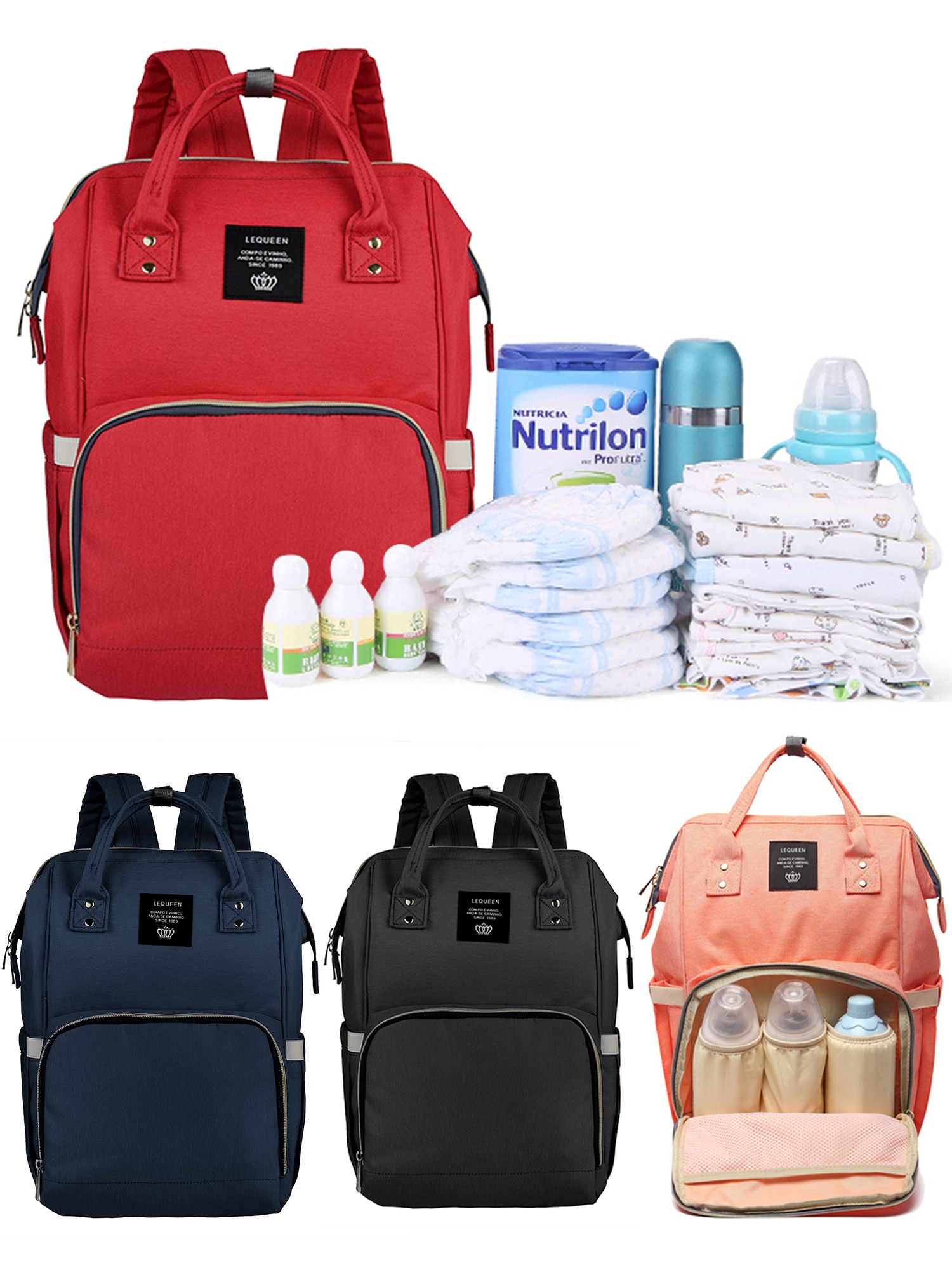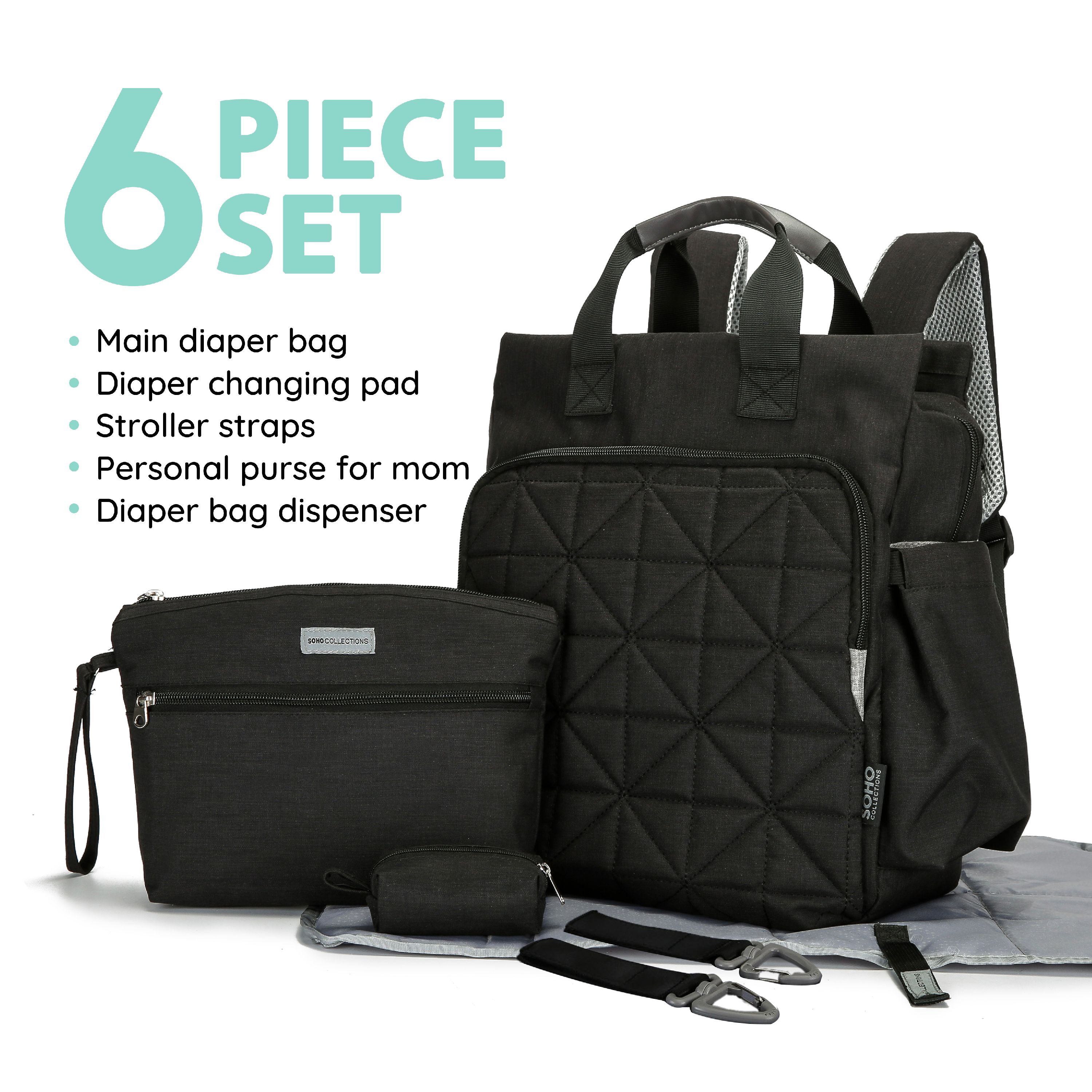 Free your hands up with one of these All-Star Picks Diaper Backpack
Thank you for Reading
Until NEXT TIME LOVES
-XOXO